How are we halfway through September already, can someone please pause time! What a great summer we had, it was full of birthday celebrations, family days outs, far too many picnics and lets not mention the amount of ice creams that have been eaten.
But September did arrive and those final days before Alice started school we really made the most of. Soaking up every last minute of the time with her. For the last two years during the week its been Alice, Holly and me, a little trio. The days that Alice didn't have preschool were spent having fun, meeting friends or going on an adventure.
In the final week, as we counted down the day to school, we fitted in one last day out just the three of us. The weather was a bit hit and miss, so we ventured to The Vyne and it was the perfect place to capture some pictures of them together.
Of course as is always the case with little ones you never quite the picture that you had in your head. But these pictures sum up the fun that these two have together.
Sharing a moment looking at the ducks, Alice being the protective sister. Walking hand in hand, chasing each other and playing peekaboo around the hedge. And relaxing together on the bench, because that's what we do apparently (life according to Alice).
We had a lovely morning together, climbing trees and running through tunnels. We stopped for lunch, but sadly had to go and sit indoors as we were surrounded by wasps that just would not leave us alone. This turned out to be a welcome change, as inside they had a book corner and we read a couple of books after lunch.
Then it was back outside for one last run about, before heading to the car with a sleepy Holly.
It was a perfect day, minus the wasps, one of those days where everything just flowed and everyone got on! These can be rare, so I cherish them when they happen.
I will miss our weekly days out the three of us, but I am also looking forward to spending some one on one time with Holly. I feel like this is our time now and she is at such a fun age. We will save our adventures for weekends and school holidays, when Alice can join us.
Alice has been at school a week now and has settled in really well. She has come out happy and smiling every day, which is all I can ask for. I am not too sure I am ever going to love the school run, does it get easier?
This next month is going to be all about us getting used to our new life and routine. I am a school mum now and that feels big!
Plus, I need to be more organised with getting my photos for these siblings posts, as I won't have Alice with me all the time. Any tips?
My girls in September…
Can you spot Alice in the background…
"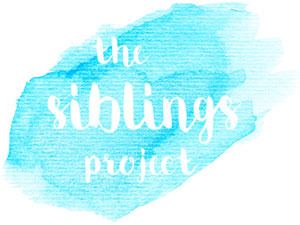 "